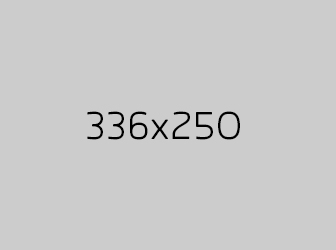 2547 Hubbard St Brooklyn NY, , NY 11235
Business Name:
Glass Partitions Inc
Url:
Hours:
Mon-Sat 8am-6pm
Payment:
Cash, checks, credit cards
YEAR:
opened in 2002
Description:
Glass Partitions NYC is proud to be your premier source for all of your glass needs. We provide timely installations, affordable partitions, and more. We have many years of experience in the industry and work closely with our customers to ensure that all of your need are met. Our team specializes in both residential and commercial NYC glass partitions to provide you with the open and airy room that you desire.
When you make the great decision to work with us, you will be working with a team that is a full-service glass installation and fabrication company. We specialize in glass partitions for all of your needs. We offer top notch services to homeowners, office buildings, high-rise apartments and more.
Our technicians are licensed and insured for your protection and we use ONLY the highest quality materials. We believe our customers deserve the best and we will work closely with you to provide quality services. Call us today to discuss your needs.
Our glass partition installers in NYC are committed to a job well done and will work closely with you to meet your needs. We offer an array of glass partition options to include beautiful dividers for all homes and offices.
Keywords:
window replacement, window repair Brooklyn, shower doors Brooklyn, mirror, installation Brooklyn, door installation Brooklyn, glass, table tops Brooklyn, glass shelves Brooklyn, glass installation Brooklyn, antique mirror installation Brooklyn, commercial glass Brooklyn, window contractor Brooklyn, railing systems Brooklyn, commercial windows Brooklyn, commercial doors Brooklyn, sunrooms Brooklyn, security glass Brooklyn, tempered glass Brooklyn, glass design Brooklyn, replacement window Brooklyn, replacement windows Brooklyn, glass replacement Brooklyn, insulated glass unit Brooklyn, insulated glass Brooklyn, Glass shelves Brooklyn, window replacement New York, window repair New York, shower doors New York, mirror, installation New York, door installation New York, glass, table tops New York, glass shelves New York, glass installation New York, antique mirror installation New York, commercial glass New York, window contractor New York, railing systems New York, commercial windows New York, commercial doors New York, sunrooms New York, security glass New York, tempered glass New York, glass design New York, replacement window New York, replacement windows New York, glass replacement New York, insulated glass unit New York, insulated glass New York, Glass shelves New York, window replacement nyc, window repair nyc, shower doors nyc, storefront New York, storefronts New York, partitions New York, window installation New York, glass repair New York, glass company New York, glass contractor nyc, commercial glass nyc, window contractor nyc, railing systems nyc, commercial windows nyc, commercial doors nyc, sunrooms nyc, security glass nyc, tempered glass nyc, glass design nyc, replacement window nyc, replacement windows nyc, glass replacement nyc, insulated glass unit nyc, insulated glass nyc, Glass shelves nyc, glass contractor New York, mirror installation nyc, antique, mirror installation nyc, storefront nyc, storefronts nyc, partitions nyc, window installation nyc, door installation nyc, glass table tops nyc, glass shelves nyc, glass installation nyc, glass repair nyc, glass company nyc
Social Link:
https://twitter.com/gpartitions
https://www.facebook.com/pg/Glass-Partitions-Inc-437334306635123
https://www.google.com/maps/place/Glass+Partitions+Inc/@40.5879579,-73.9651298,17z/data=!3m1!4b1!4m5!3m4!1s0x0:0xf579d59f1f8bbe15!8m2!3d40.5879579!4d-73.9629411?hl=en-GB